In Classroom Courses
13 & Older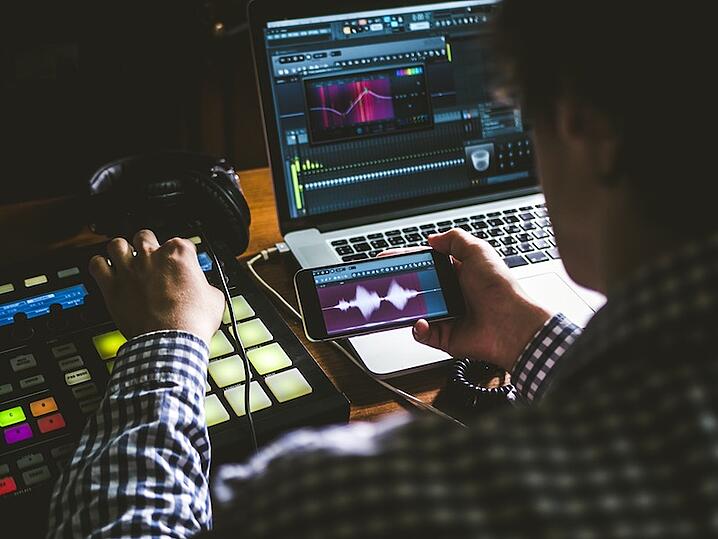 Logic X Certification
If you're an Mac user looking to make music, Logic Pro X is a great place to start, particularly if you're from a singer/songwriter or acoustic slant. Logic Pro X is an incredibly powerful music production software used by professionals in the music industry globally, and can be purchased from the App Store for £199. 
As is the nature with making music, there's a lot to learn and it can often be difficult to know where to start.
Our training for Logic Pro X is delivered as 14hrs 1-2-1 training. For this reason, it's suitable regardless of the level you're at, whether you're a total beginner, or already a long-term Logic user looking to get more from it. Training can also be scheduled to fit around your schedule on weekdays, weekends or evenings.
If you're a beginner, we can focus on the main areas that will help get you kickstarted into making music and finish a track. This includes learning how to record audio into Logic and programme instrumentation in the genre of your choice, arranging your musical ideas and gaining basic mixdown knowledge to bounce out a song by the end of the 14hrs. 
Payment plans are available for the Apple Logic X Certification Program. Learn more in our frequently asked questions
here
.


DJ Paula Frost
DJ / Production Student

Case Macklin
Online Video DJ Student
In Classroom Course
13 & Older
APPLE LOGIC X CERTIFICATION: 12 DYNAMIC CLASSES INCLUDED
Lesson 1: Introduction to Logic Pro X
Creating a New Project in Logic Pro X
Saving a Logic Pro X Project
Logic Pro X Preferences
Logic Pro X's Interface
The Logic Pro X Main Window
The Cursor Tools
Customizing the Main Window
The Editors: An Introduction
Audio Editors
Other Important Logic Pro X Windows
Browsers and Lists
The Note Pad and Apple Loops
The Inspector
Key Commands Give You Power!
Key Command Presets
Zoom Tools
MIDI Recording
Setting up the Metronome
MIDI Overdub Recording
MIDI Step Input
Intro to Logic Pro's Software Instruments
Drum Kit Designer
The Library, Patches, and Presets
File Organization in Logic Pro
Uploading Your Logic Pro X Projects
Assignment 1: Create a MIDI Sequence
Lesson 2: MIDI Recording and Editing
MIDI and the Power of Editing
Creating Music with MIDI
Review of MIDI Channel Voice Messages
Description of Each Message
Why We Care!
Editing in the Main Window: Overview
Editing in the Main Window: Real Time MIDI Processing
Editing MIDI Regions in the Main Window
More with Cursor Tools
MIDI Editing in the Piano Roll Editor: Overview
MIDI Editing in the Piano Roll Editor: Velocity/MIDI Draw
MIDI Editing in the Piano Roll Editor: The Edit and Functions Menus
Workflow Features in the Piano Roll Editor
MIDI Editing in the Event List Editor: Overview
MIDI Editing in the Event List Editor: Editor
MIDI Editing in the Event List Editor: Editing Ideas
MIDI Editing in the Step Editor: Overview
MIDI Editing in the Step Editor: Lanes
MIDI Editing in the Step Editor: More MIDI Editing
MIDI Editing in the Score Window: Overview
MIDI Editing in the Score Window: Editor's Options
MIDI Editing in the Score Window: Interpretation
MIDI Editing in the Score Window: Staff Selection
Screensets and Workflow
Project Management and Workflow
The Project Management Menu
Files and Project Management
Assignment 2: MIDI Editing
Lesson 3: Introduction to Software Instruments in Logic
Subtractive Synthesis: Overview
Subtractive Synthesis: Oscillators
Subtractive Synthesis: Filters
Subtractive Synthesis: Envelopes
Subtractive Synthesis: Modulation and Control
The Logic Pro Subtractive Synthesis Instruments
The Retro Synth
The ES1
More on the ES1
The ES2: The Full Power of a Subtractive Synthesizer, Overview
The ES2: The Full Power of a Subtractive Synthesizer, Simple Operations
The ES2: The Full Power of a Subtractive Synthesizer, Modulations
The EXS24: Overview
The EXS24: Creating a Software Instrument Track
The EXS24: Hierarchy/Editing
Logic Pro's Vintage Instruments
The Vintage Electric Piano
The Vintage Clav
The Vintage B3: Overview
The Vintage B3: B3 Features
The Vintage B3: Split
The Vintage B3: Rotor Cabinet
The Vintage B3: Effects
Assignment 3: Software Instruments
Lesson 4: MIDI Real-Time Control
MIDI Sequencing and Musical Expression: Overview
Controlling Logic Pro's Software Synthesizers In Real Time
MIDI and Expressive Control
Recording Pitch Bend and Mod Wheel Events
Editing MIDI Events in the Event List Editor
Editing MIDI Events in the Step Editor
Editing MIDI Events in the Piano Roll Editor
Automation View in the Main Window
Doing More With MIDI CC Messages
The MIDI Spec and MIDI Control Change (CC) Messages: Overview
Working with MIDI CCs and the ES1
Setting Up the EXS24 for MIDI Control
Setting up the ES2 for MIDI control
Using Aftertouch
Hardware MIDI Controllers and Logic Pro X
Shaping Your Sounds with Logic Pro X Automation
Recording Region Automation in Logic Pro X
Drawing and Editing Region Automation
Assignment 4: Real-Time Control
Lesson 5: Working with Grooves
Groove: What's the Deal with Grooves?
Groove: Some Aspects of Groove
Creating Drum Beats from Scratch
Drum Kit Designer
Programming Drum Beats
Editing MIDI Grooves by Hand
MIDI Quantization
Region-Based Quantization Parameters
Advanced Quantization Parameters
Event-Based Quantization
Manual Editing After Quantization
UltraBeat Part I
UltraBeat Part II
Working with Ultrabeat Patterns
Triggering Ultrabeat Patterns in a Project
Drummer Tracks
Creating Variations with Presets
Tweaking Your Drummer Track Performances
Following Other Tracks
Working with Arrangement and Form in Logic Pro
Region Display and Track Header Options
Track Headers
Region Aliases
Using Markers
Arrangement Markers
Assignment 5: MIDI Composition
Lesson 6: Introduction to Mixing
Music Production and Mixing
Mixing Habits and Tips
Mixing Electronic Music
Digital Audio Meters
Getting Started and Getting Organized
Setting Up a Basic Mix Balance
Project Organization
EQ in Mixing: Overview
EQ in Mixing: EQ Techniques
EQ in Mixing: Ideas
Other EQs in Logic Pro X
Dynamics Processors in Mixing
Logic Pro X's Compressor
Limiters
Reverb in Mixing: Overview
Reverb in Mixing: ChromaVerb
Reverb in Mixing: Tips
Delays in Mixing
Tape Delay
Stereo Delay and Echo
Working with Delays in Mixing
Modulation Delay Effects: Flanging
Modulation Delay Effects: Chorusing
Some Thoughts on Using Flanging and Chorusing in a Mix
Mix Automation: Overview
Mix Automation: Working with Logic Pro X Automation
Mix Automation: Ideas
Adding a Mix Limiter
The Adaptive Limiter
Calling it DONE!
Assignment 6: Mixing
Lesson 7: Audio Recording in Logic Pro X
The Ins and Outs of Audio Interfaces
Typical Features of Audio Interfaces
Audio Interfaces and Monitoring
Latency and the Buffer Size
Creating Audio Tracks
Input and Output Settings
Getting Ready to Record
Audio File Management
Other Logic Pro X Recording Options
Basic Considerations for Good Audio Recording
More Audio Recording Considerations
Overdub Recording
Latency and Audio Recording
Amp Designer and Bass Amp Designer
Audio Editing in Logic Pro X
Fades
Recording and Editing Multiple Takes
Quick Swipe Editing
Assignment 7: Project 2 - Audio Recording in Logic Pro X (Part 1)
Lesson 8: Advanced Audio Editing in Logic Pro X
Nondestructive and Destructive Audio Editing
Managing Audio in Logic Pro X - The Project Audio Browser
Working with the Track Editor
Track Editor Specifics
Flex Time Editing
Flex Time in More Detail
Flex Time Algorithms
Time Stretching with Flex Markers
Time Stretching Using Marquee Selections
Bouncing Regions with Flex Time Processing
Working in the Audio File Editor
Audio Editing and Time Stretching (Non-Flex)
Managing Your Project Audio
Assignment 8: Project 2 - Audio Recording in Logic Pro X (Part 2)
Lesson 9: Production Techniques in Logic Pro X
Tempo Changes and the Tempo Track
Creating and Editing Tempo Tracks in Logic Pro X
The Tempo List Editor
Smart Tempo
Creating a Tempo Map from a MIDI Performance
Creating a Tempo Track from an Audio Recording
Working with Apple Loops
Apple Loops and Tempo
Quantizing Audio with Flex Time
Importing and Working with Audio Loops
Setting the Project Tempo to the Tempo of the Loop
Doing More with Grooves
Creating and Using Groove Templates
Extracting Grooves from Drummer Tracks
Working with MIDI Plug-Ins
The MIDI Signal Chain
Arpeggiator and Chord Trigger
Modifier and Randomizer
Assignment 9: The Final Project (Part 1)
Lesson 10: Exploring New Instruments in Logic Pro X
Overview of Alchemy
Finding Sounds
Simple View
The Control Knobs
X/Y Pads
ADSR Knobs
Transform Pads
Assigning the Modulation Wheel
Working With Alchemy
Smart Controls
Customizing Smart Controls
Saving a Smart Control Layout
Flex Pitch
Flex Pitch in the Tracks Area of the Main Window
Flex Pitch in the Track Editor
Some Sound Shaping Plug-Ins to Explore
Auto Filter
Distortion
Assignment 10: The Final Project (Part 2)
Lesson 11: Advanced Mixing Techniques in Logic Pro
Software Instruments: Multiple Outputs and Mixing Options
Setting Up Individual Outputs on Ultrabeat
More with Dynamics Processors
Channel Strip Groups = Mix Control
Group Settings
Advanced Dynamics Processing Techniques in Logic Pro X
Externally Keyed Compressors: Sidechaining
More on Externally Keyed Compressors
Image Adjustment in Mixing
Stereo Spread
Track Stacks
Space Designer and Convolution Reverb
Delay Designer
Doing More with Delay Designer
More with Mix Automation: Sends and Plugin Automation
Mix Bus Processing Revisited
Mix Compressor Guidelines
Assignment 11: The Final Project (Part 3)
Lesson 12: Working with QuickTime Movies
Quicktime Movies and Logic Pro X: Overview
Quicktime Movies and Logic Pro X: Formats
Quicktime Movies and Logic Pro X: Handling Size
Video and Frame Rates: Overview
Video and Frame Rates: Explanation
Video and Frame Rates: SMPTE
Setting Up the Project: Overview
Setting Up the Project: Opening and Saving
Setting Up the Project: Displaying the Movie
Setting Up the Project: SMPTE vs. Bars
Setting Up the Project: Subframes
Setting Up the Project: Screensets
Setting Up the Project: Navigating the Movie
Setting Up the Project: Thumbnails
Creating Markers: Makers
Creating Markers: Adding Markers Manually
Creating Markers: Locking Markers to SMPTE Position
Working With Tempo: Approaches to Tempo
Working With Tempo: More Approaches
Working With Tempo: Using the Tempo Track
Working With Tempo: Tempo List
Working With Tempo: Getting Started with the Music
Working With Tempo: Techniques
Working With Tempo: Bouncing the Sound Mix to the Movie
Assignment 12: Scoring a QuickTime Movie
Prerequisites and Course-Specific Requirements 
Some prior experience with Logic is required, including recording MIDI and audio. Students should have a basic ability to create music productions, including a working knowledge of musical terms and concepts, such as basic chords and scales.
Required Textbook(s)
Software Requirements
Logic Pro X (Logic Express is not supported in this course)
Hardware Requirements
MIDI keyboard
XLR microphone
Audio interface with at least one mic input and stereo output
At least 40 GB storage space to install all optional Logic content (large content packages can be installed on separate disk)
After enrolling, please check the Getting Started section of your course for potential deals on required materials. Our Student Deals page also features several discounts you can take advantage of as a current student. Please contact support@online.berklee.edu for any questions.
General Course Requirements
Below are the minimum requirements to access the course environment and participate in live chats.
Please make sure to also check the Prerequisites and Course-Specific Requirements section above, and ensure your computer meets or exceeds the minimum system requirements for all software needed for your course. 
MAC Users
PC Users
All Users
Latest version of  Google Chrome
Zoom meeting software (available in the course when joining your first chat)
Webcam
Speakers or headphones
External or internal Microphone
Broadband Internet connection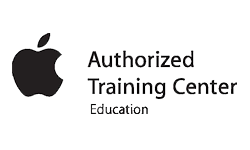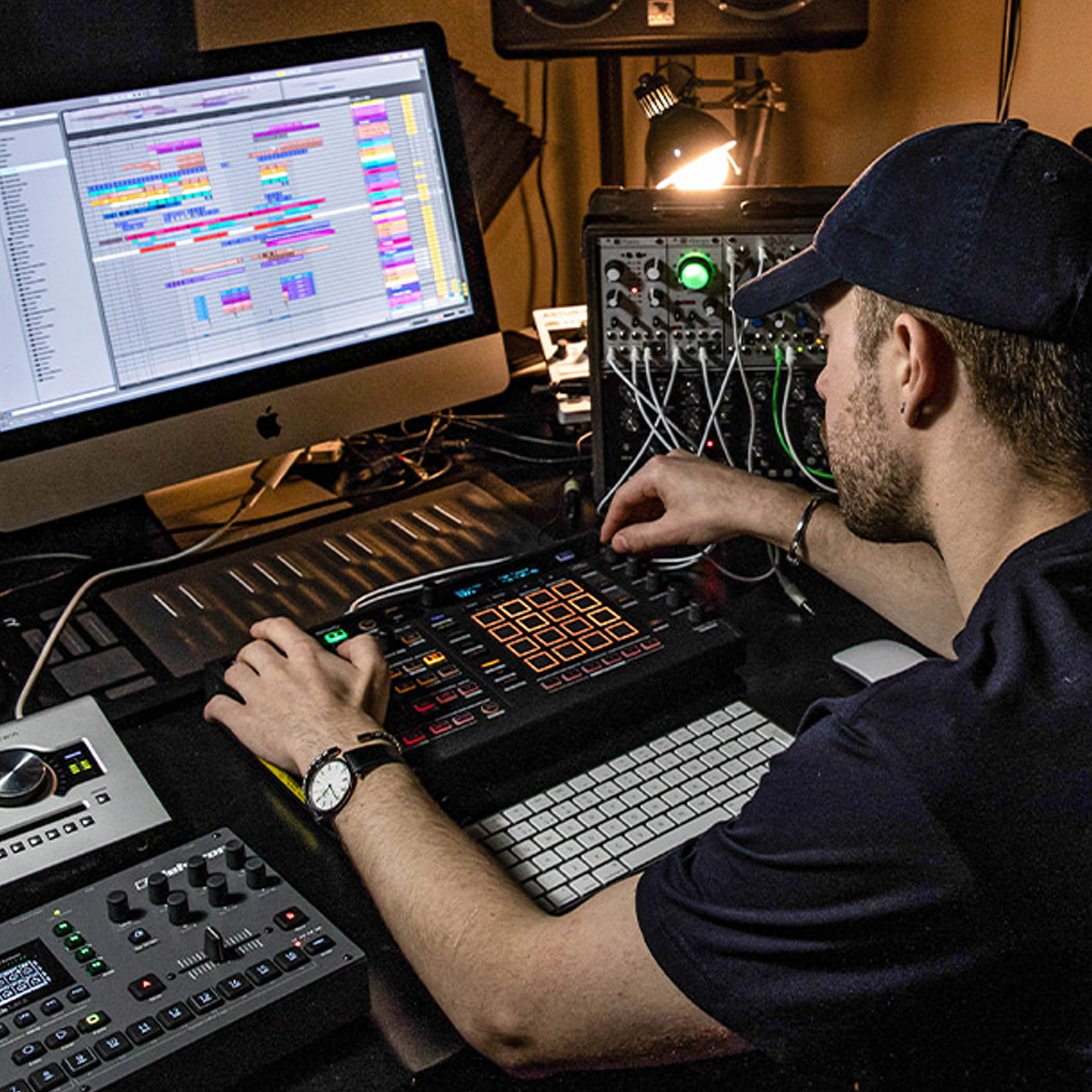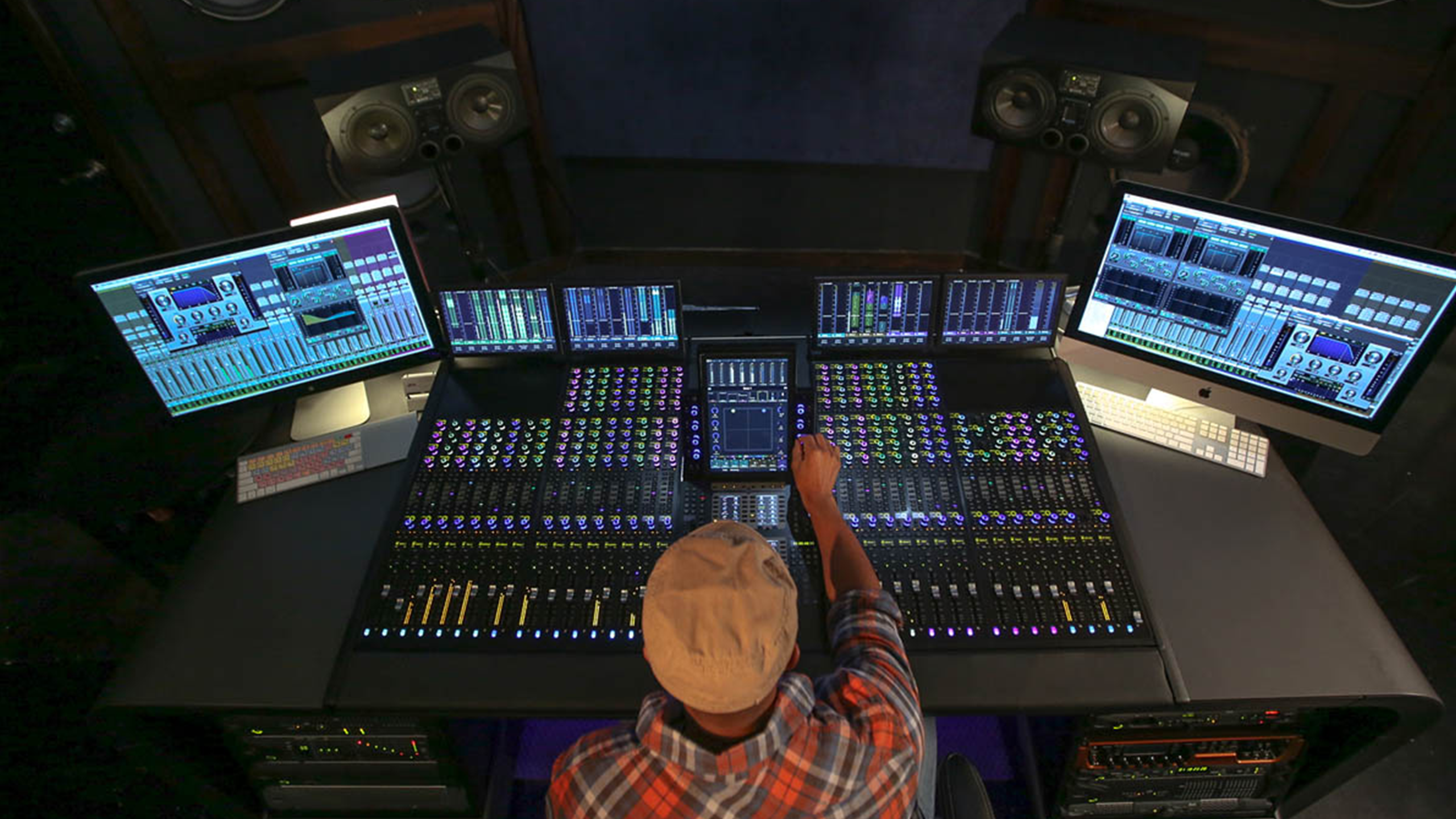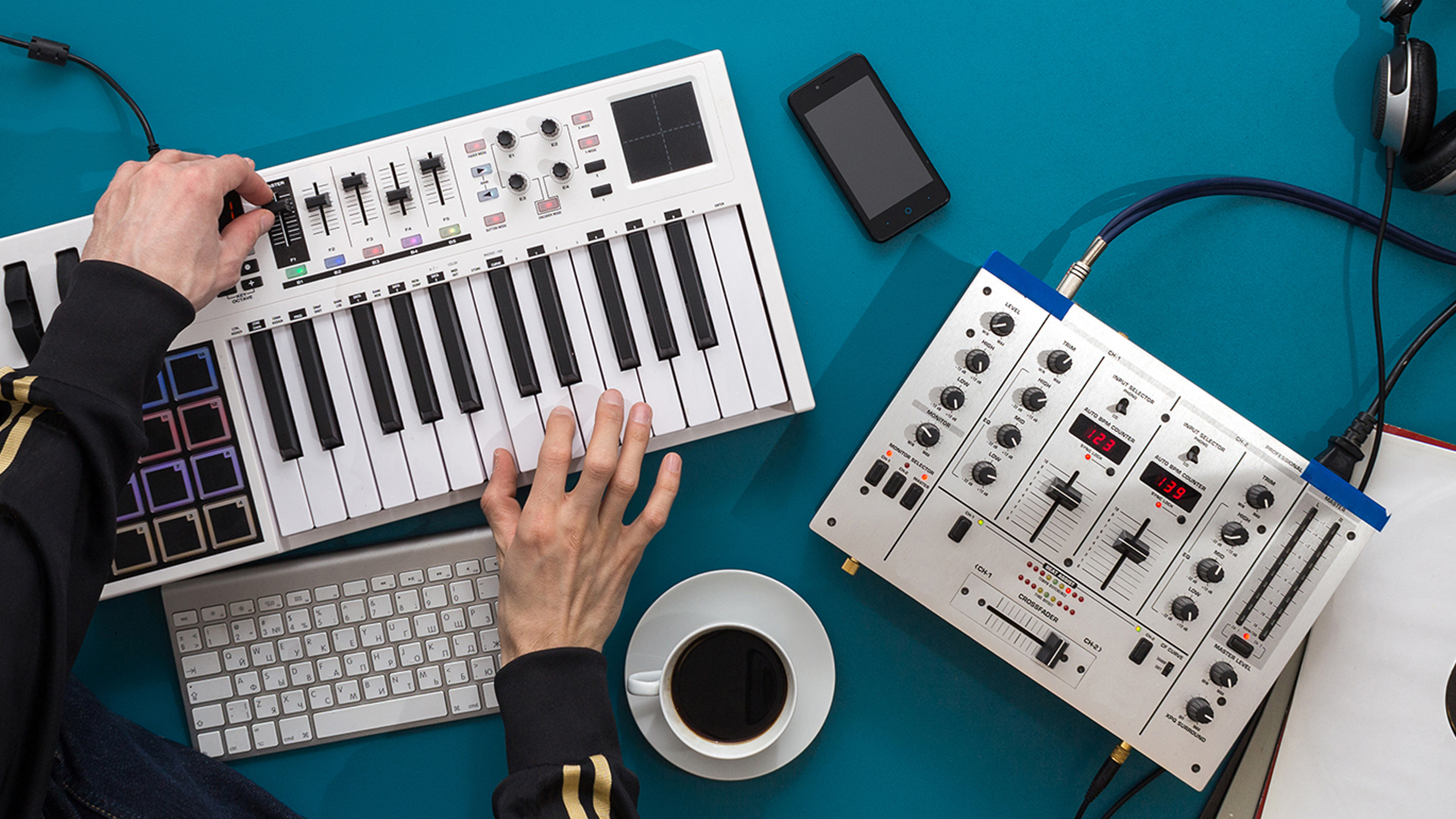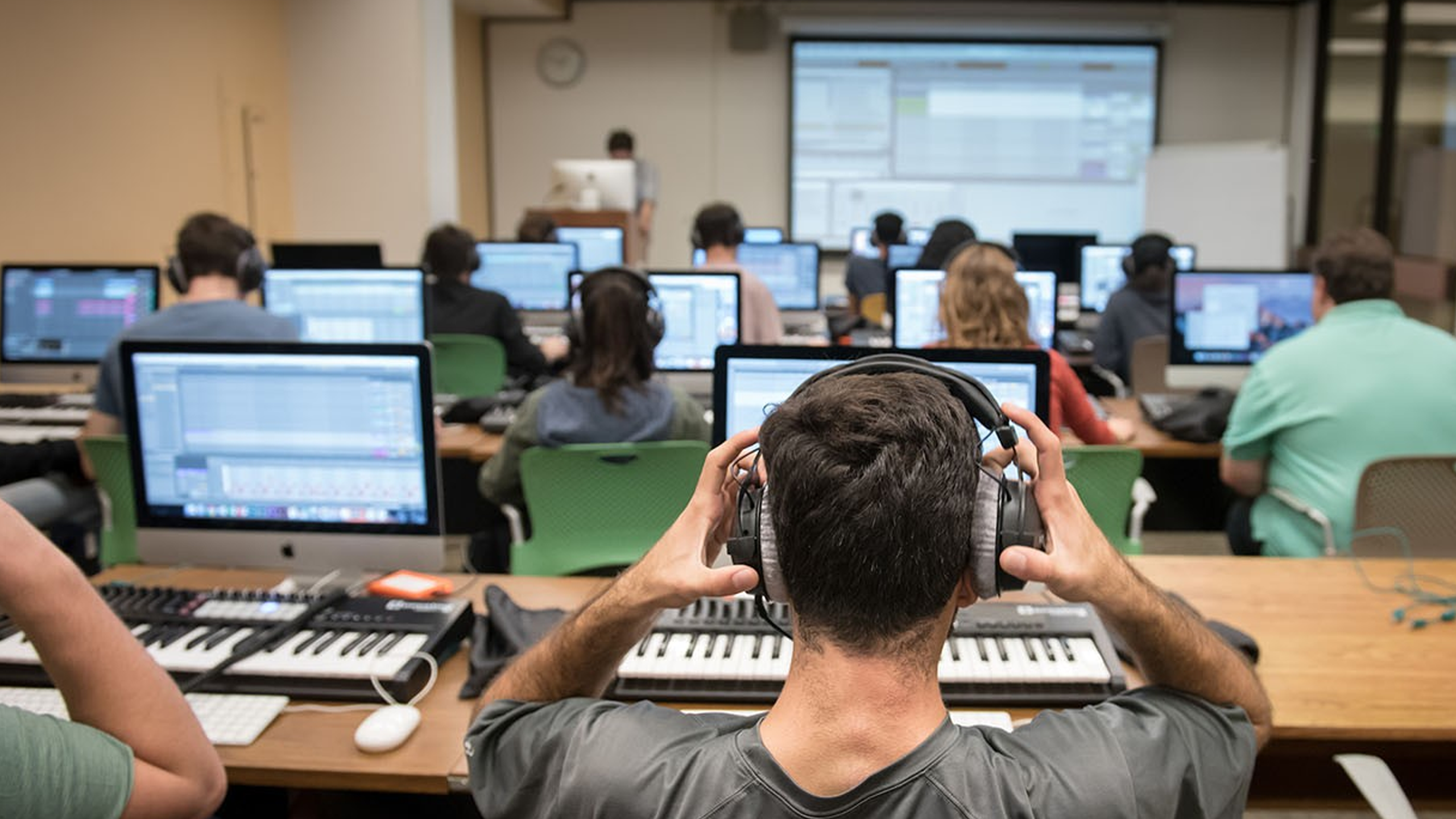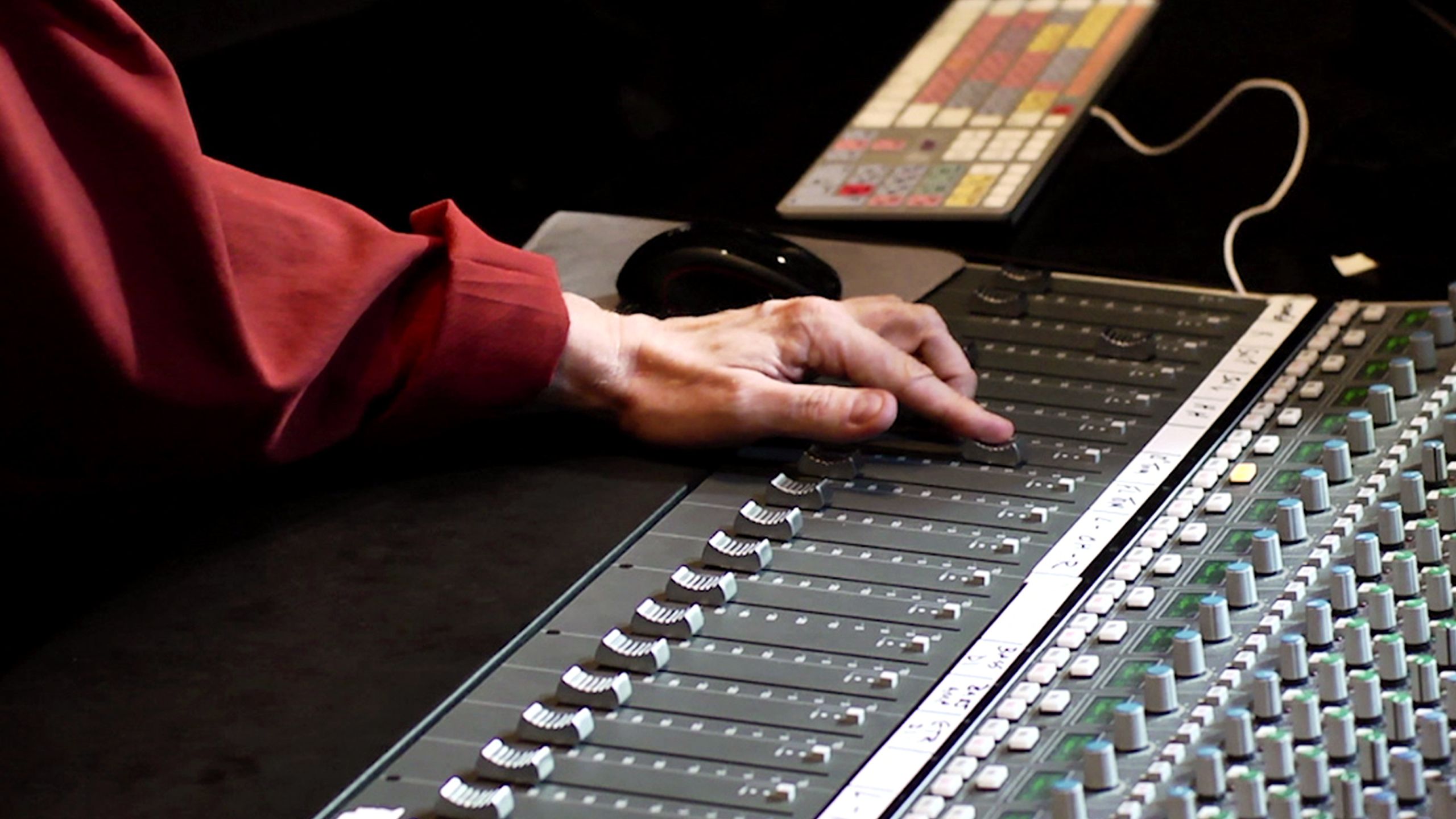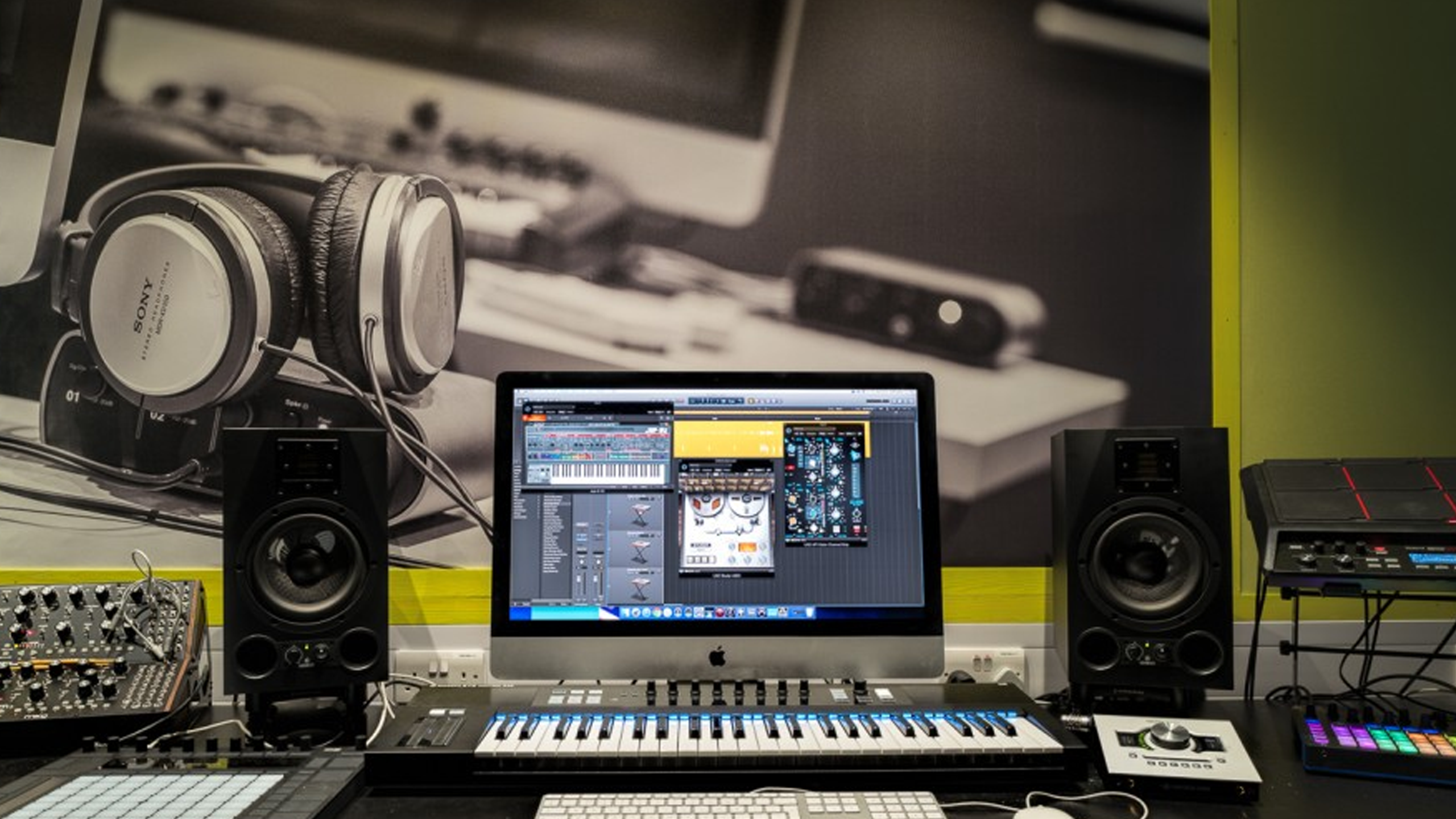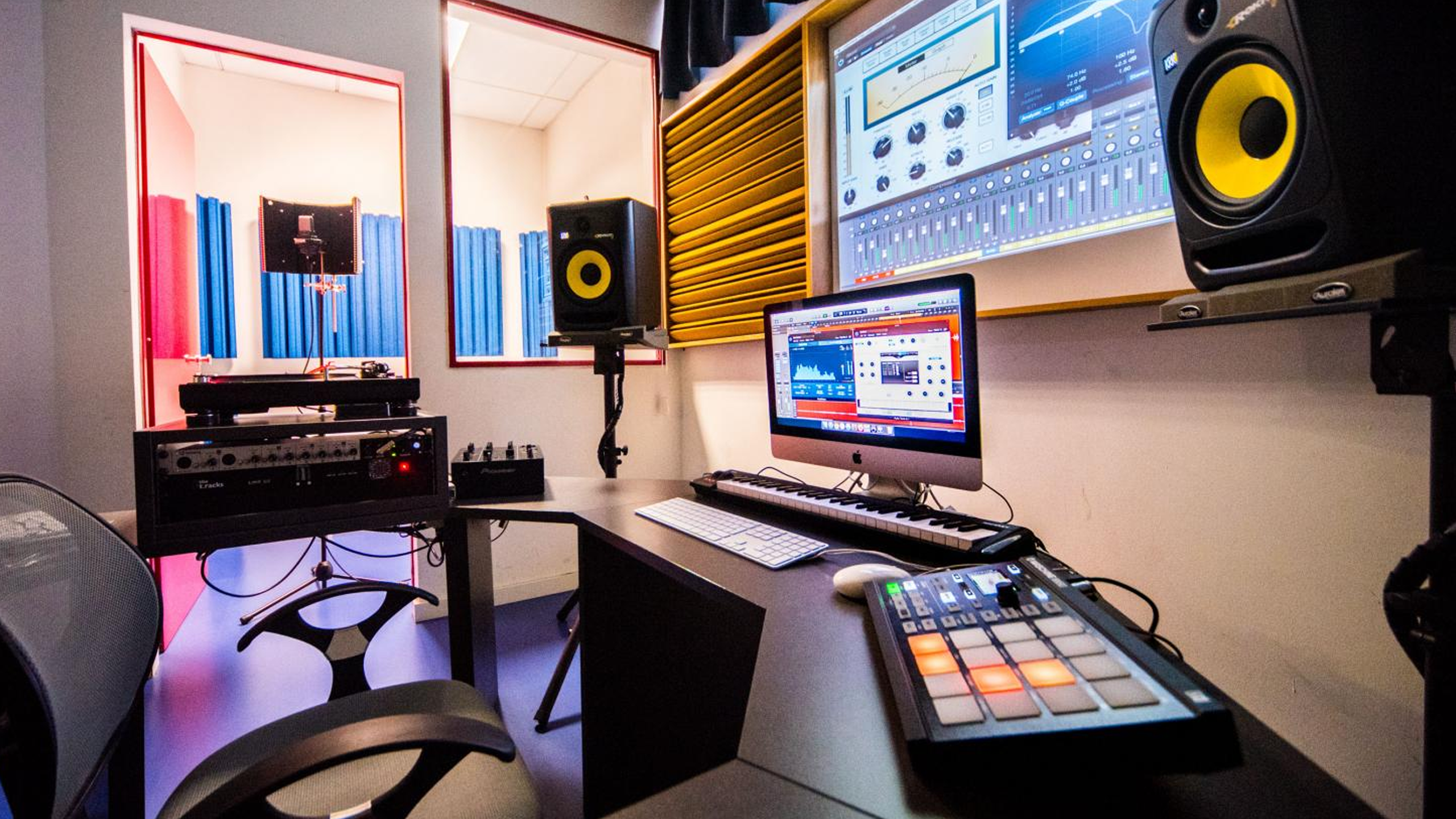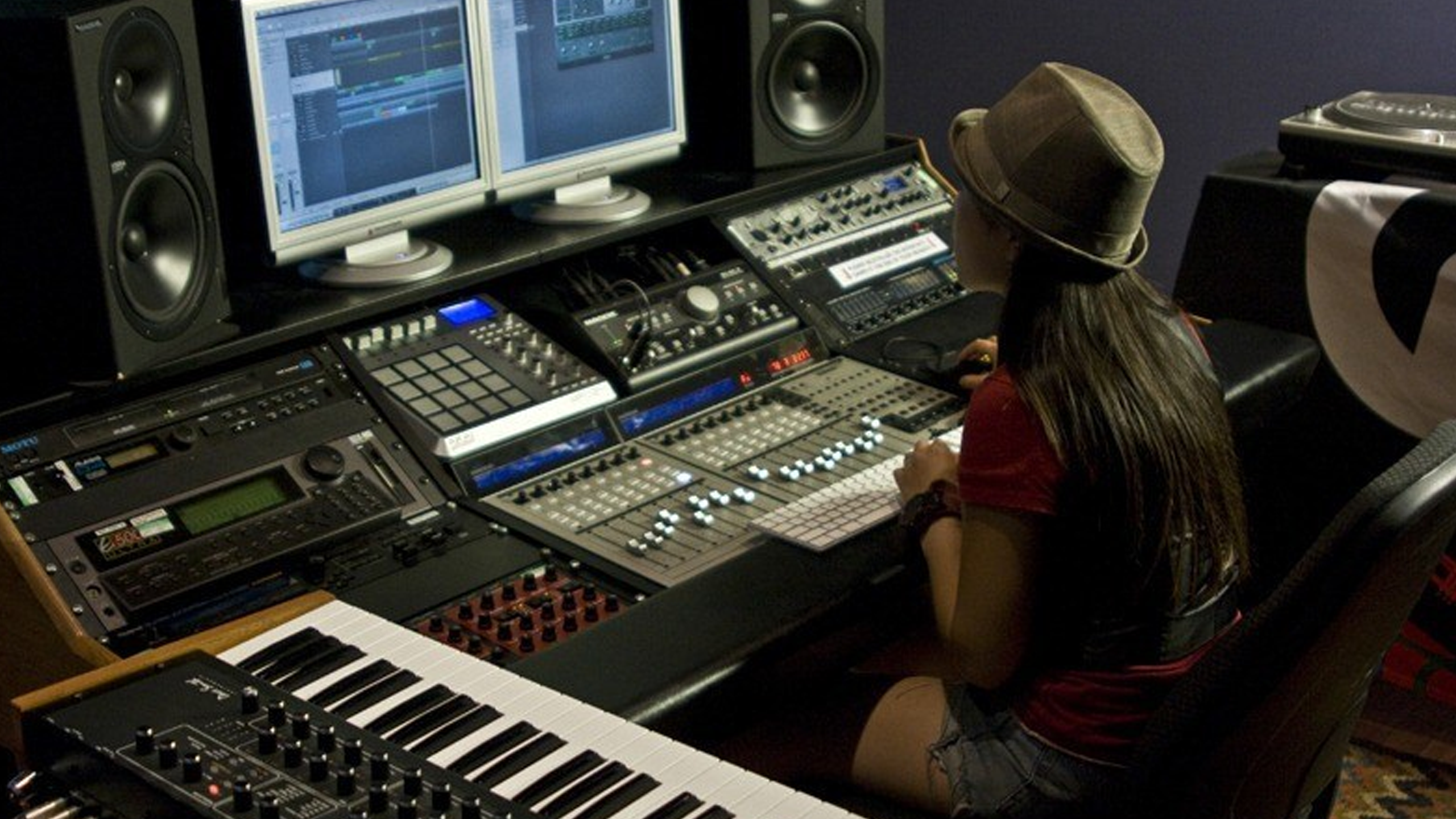 Recent Apple Logic X
Graduates
Graduates
Graduates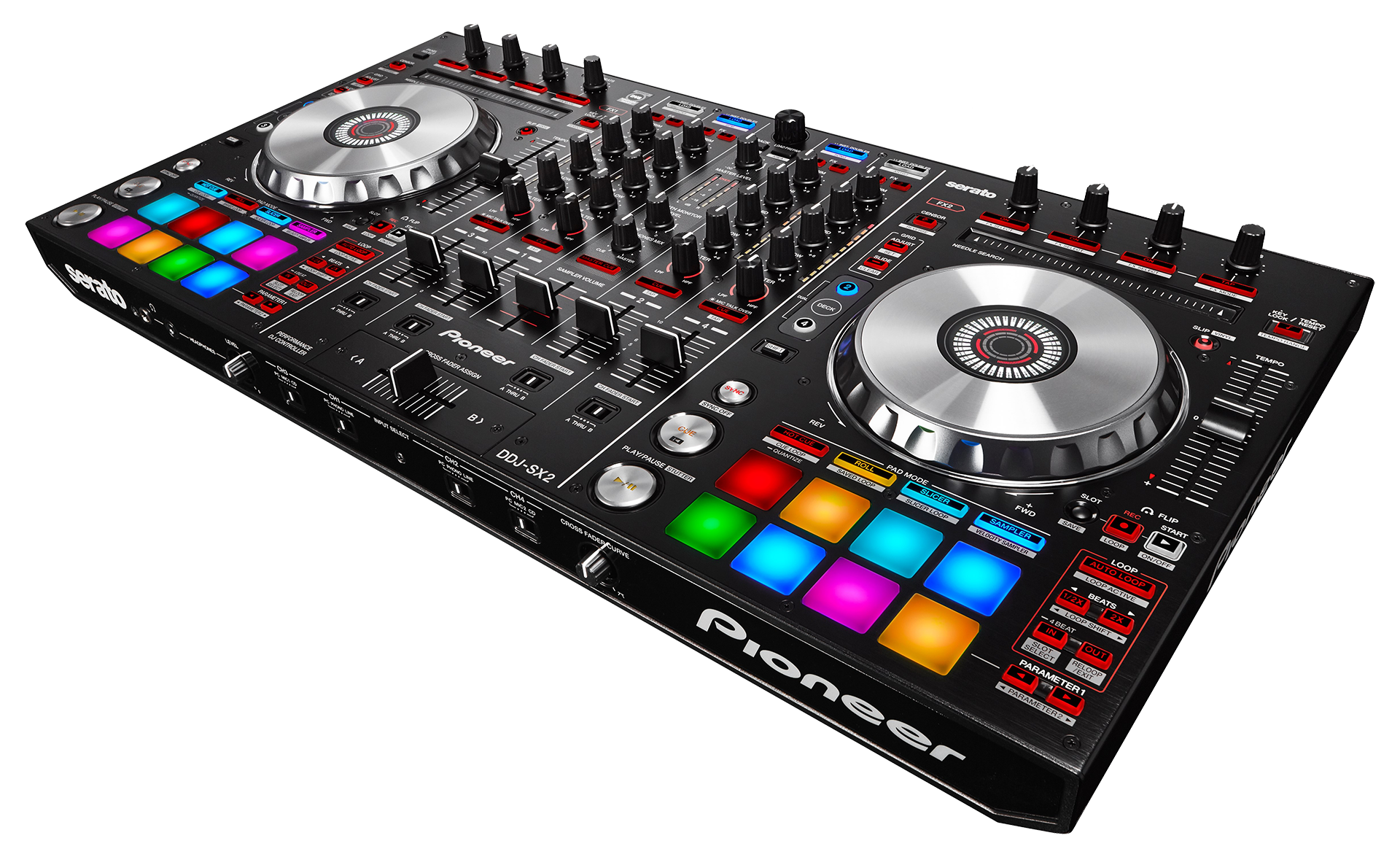 Try Our
Lease To Own
Payment Plan
We know that a three-digit number doesn't tell your story. That's why every Progressive approval is NO CREDIT NEEDED.
Our underwriting process allows us to consider more than just credit reports and credit scores. We look at many other data points including income and banking history and regularly approve people with less than perfect credit or very little credit history.